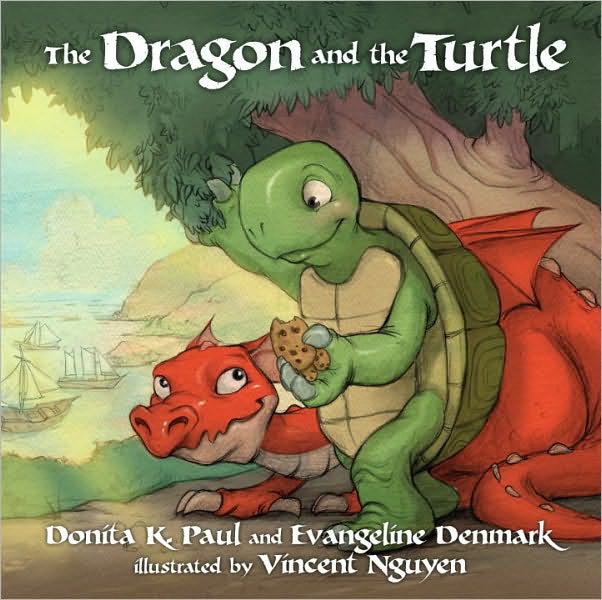 I recently read this book to the children of my daycare.  The children consist of two 2yr olds and a 4 yr old.  I must say that this book was above the 2 yr olds level and didn't hold their interest well.  The 4 year old however loved the book and proceded to read it numerous times after the original reading.  The only problem she had was remember the name of the turtle and dragon. 
The pictures were unique - I loved the textures that the illustrator used in the images.  The pictures did keep the younger children interested.
Overall the story was a little long for the younger kids and even drug on a little for the older child.  After we discussed the bible verse it relates to and the 4 year old really enjoyed this part.  She seemed to understand how it related to the verse.
"I received this book for free from WaterBrook Multnomah Publishing Group for this review"